Harnessing the power of the Internet to combat COVID-19
2020.02.27
The World Health Organization (WHO) has recently declared the COVID-19 epidemic as a global public health emergency. The challenge before us to eradicate the virus is not an easy one, and not one that can be achieved by one company, or one government. It's going to require concerted effort and contribution from everyone. In the global internet industry, many of us have taken steps to help minimize the impact of the outbreak. 
One of the most urgent and biggest needs has been supplies to protect front-line staff working in high-exposure environments. Within a few days of the outbreak, Tencent set up an emergency fund of RMB300 million to purchase and deliver medical supplies to Wuhan. We have also allocated a total of RMB1.5 billion to support research and technologies to fight the epidemic, to provide assistance as part of a compassionate fund for patients and their families, and to acknowledge medical and other staff for putting themselves on the front lines of defence. 
We know this is not enough, for there are millions of people battling the virus in local communities. They are looking for information about the spread of the virus, particularly in their neighbourhood, and seeking treatment or advice on their health. This is where our platforms and technologies can make a positive impact.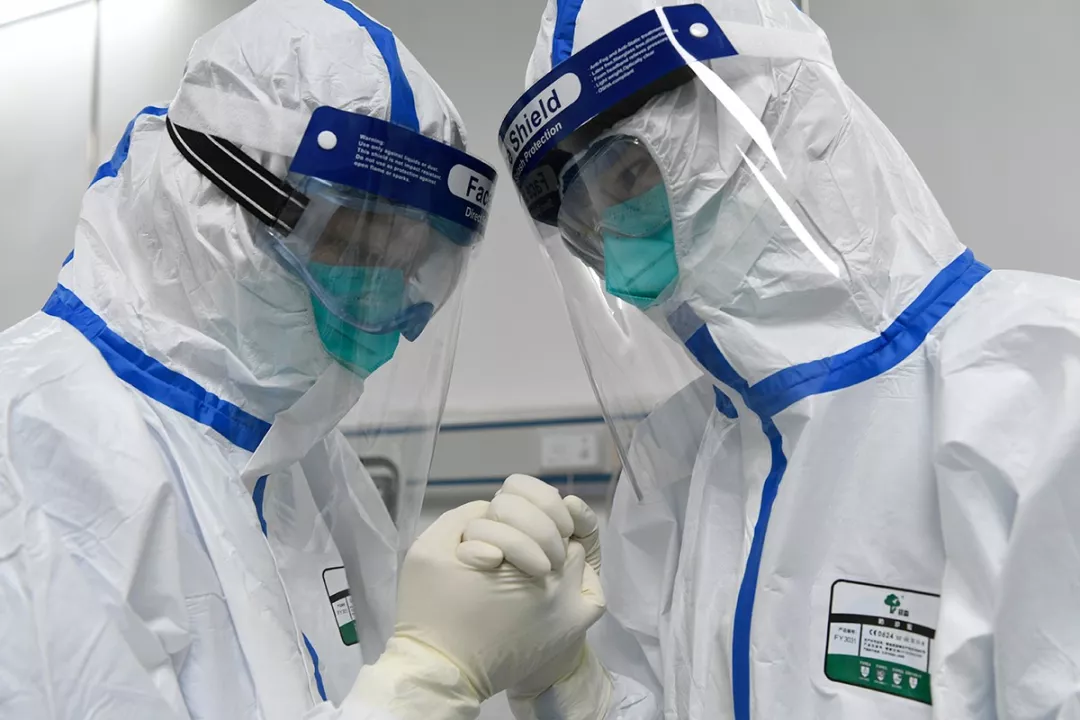 Containing the "infodemic"
The Internet connects millions of people, and collectively, we all face an overwhelming amount of misinformation about the epidemic. It's not a new problem, nor is it one confined to China. As a socially responsible company, we should act in helping people stay connected and to share information and ideas that can support an informed public to make potentially life-saving decisions.
In his recent article published by the South China Morning Post, the director-general of the World Health Organization (WHO), Dr. Tedros Adhanom Ghebreyesus, warned against the rapid spread of misinformation of all kinds about the virus, a phenomenon he described as an "infodemic".
Tencent has been working closely with the WHO to develop a strategy to educate, inform and enable Internet users and businesses. We have implemented these initiatives across our social and news platforms, as well as with our partner online channels. We are helping the WHO promote its official information daily in our platforms and collaborating with them closely on rumor verification. 
Check out Confirmed Cases in Local Communities
Based on the confirmed cases disclosed by health and transport authorities, we aggregate and layer the information over a map to indicate the trails of infected persons. These services are available for users who wish to find out if they share the same transportation, or have been in contact with infected persons at specific events or activities. Users need to opt-in and authorize a temporary activation of their GPS coordinates before they can use this service. 
Weixin Mini Programs designed by third-party organizations to streamline and speed up procedures at check points must follow our stringent requirements on data security. Owners of these Mini Programs, not Tencent, have access to anonymized user data generated within their Mini Programs and are required to manage data in a responsible and secure manner. You can read more about our data security policies here. 
Faster Access to Healthcare Services 
Access to health care services is essential to controlling the spread of the virus and reducing the mortality rate. 
The Tencent Health Mini Program includes a Special Outpatient Map that lists specialized hospitals and clinics that offer treatment to patients with COVID-19 in more than 357 cities nationwide, five reputable online healthcare platforms are also offering free online consultations and useful information, and the Novel Coronavirus Real-time Rescue Platform jointly managed by Tencent MediPedia, WeDoctor and Tencent WeCounty provides free consultation services to more than 15,000 villages across China.
Facilitate Remote Working
To minimize the risk of large-scale infection, schools and companies have suspended classes and work. Many have also reduced their social activities.
Yet we cannot sever communication and caring for our families and friends; students cannot stop learning or studying for their exams; businesses cannot afford to delay critical decisions. We therefore have opened our cloud-based solutions to schools and businesses, with online technical support available around-the-clock. Due to heavy demand, we recently upgraded Tencent Meeting and WeCom* to provide free, unlimited usage to up to 300 participants per audio or video conference.
We believe technology is at its best when we use it for good. The Internet has made a big difference in facilitating our initial attempts to fight the epidemic with the people, and we will continue to find appropriate ways to contribute to epidemic relief. We hope this global public health emergency will pass soon, and that all of us will become stronger building on trust and cooperation.
*The product name was changed from WeChat Work to WeCom on September 20, 2020.